Entrepreneurship Development Cell
The Udaya School of Engineering's Entrepreneurship Development Cell (ED-Cell) is established during the academic year 2020-2021, to promote entrepreneurship culture among students by hosting entrepreneurship awareness programs, guest lectures by successful entrepreneurs, and startup programs. Our college is a spoke college of Entrepreneurship Development and Innovation Institute (EDII), Department of MSME- Government of Tamil Nadu.
Objective
The goal of promoting entrepreneurship among students is to in still in them a desire to work for themselves. The ED cell's main objective is to conduct entrepreneurship awareness programs for students in order to raise entrepreneurship awareness. The college's ED unit offers a variety of skill development training programs that can lead to self-employment. It takes the initiative to conduct research and surveys in order to uncover business prospects. It encourages students to work on new product development ideas.It hosts E-Weekend Programs to encourage students to come up with innovative ideas that can be turned into businesses. It hosts guest lectures from successful entrepreneurs and provides a place for professional and student entrepreneurs to communicate. It organizes for aspiring entrepreneurs to visit various sectors.
Scope
The ED cell's scope is to raise student understanding about entrepreneurship through entrepreneurship awareness programs, bootcamps, industry visits, and panel discussions. The ED cell's major goal is to foster entrepreneurship in students by hosting workshops on business communications, presentation skills, startup idea generation, and technological improvements. The ED cell in college invites resource persons to develop the attitude of the students with their motivational and expert talk.
Activities
Tamil Nadu Student Innovators (TNSI) Awareness Programme
TNSI –Idea Submission
Idea Evaluation
Idea Selection
Development of ideas into products or services
Conducting Workshops/Seminars related to ED
Selection of Student Volunteers
TNSI Awareness Programme - 2020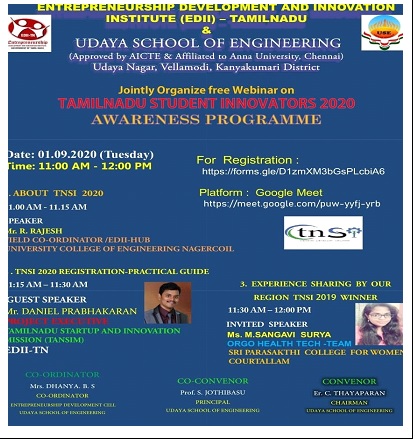 Webinar on "Why IP for Startups"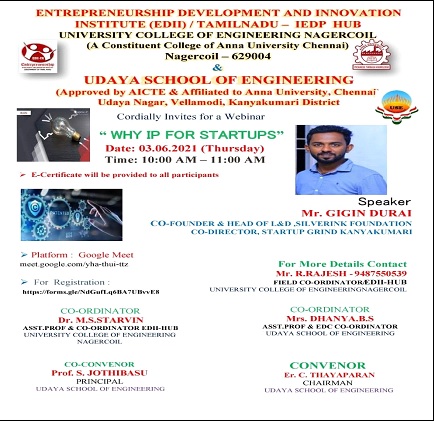 TNSI 2020- Boot Camp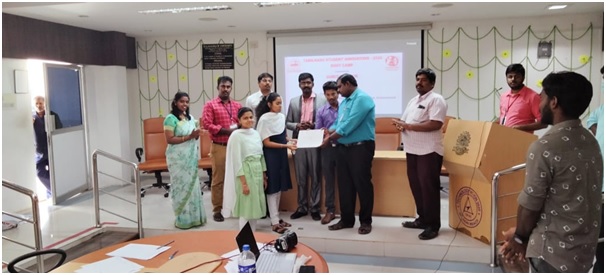 TNSI Awareness Programme- 2021
One Million Idea Awareness Programme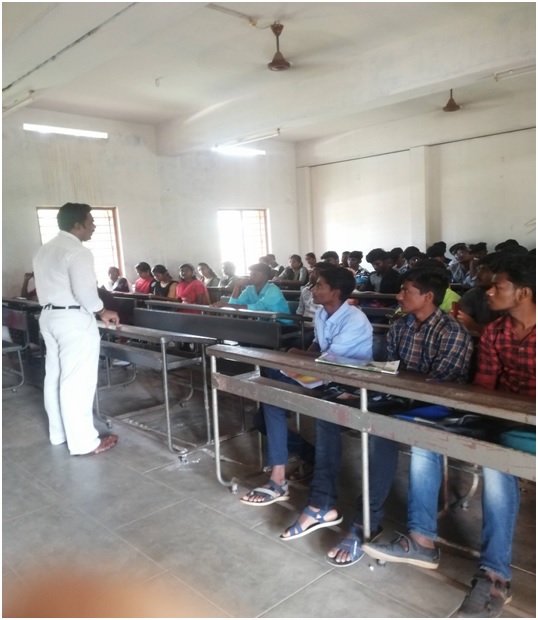 Entrepreneurship Talk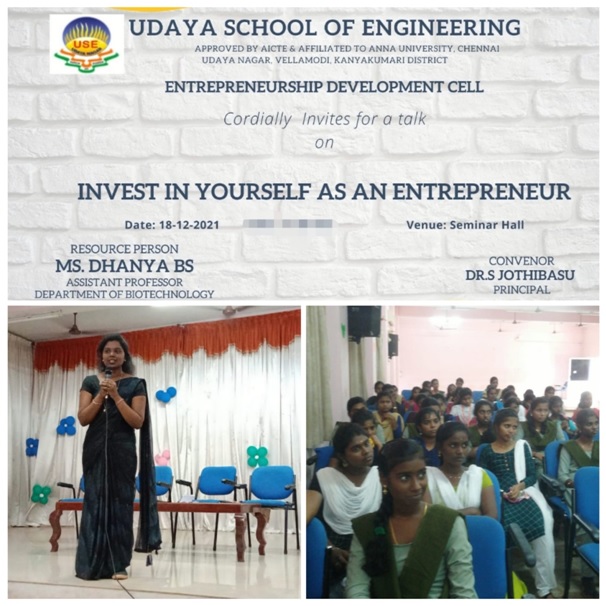 TNSI 2021-Ideation Camp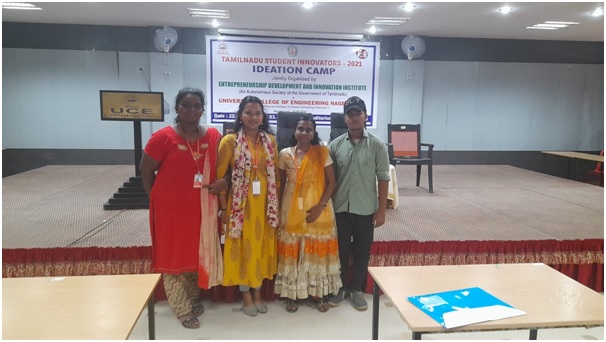 TNSI 2021-Boot Camp